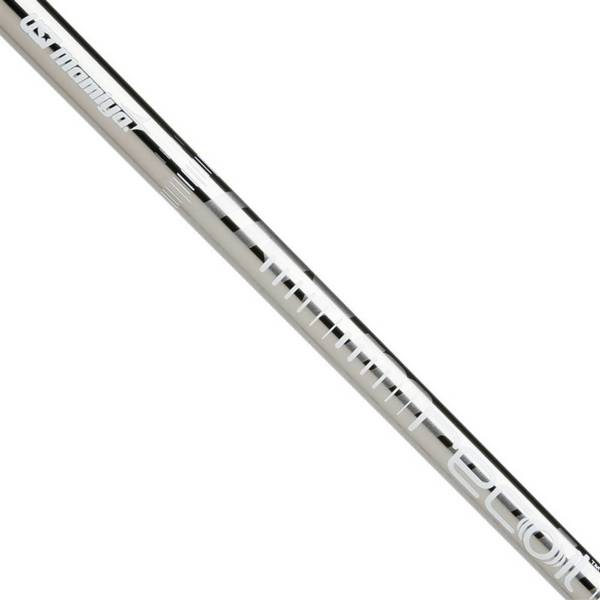 UST Mamiya Recoil Graphite Iron Shaft (.355")
FEATURES
Finally, a revolutionary technology that will change how you think about iron shafts.
UST Mamiya's new recoil iron shafts are a game changer. In the past, heavy weight graphite iron shafts felt dead and stiff.
With UST Mamiya's exclusive Recoil™ technology, feel is brought back into the shaft, while allowing players to hit a wide range of shots that result in better distance control and pin seeking accuracy.
Recoil™ 65
Designed for players looking for increased distance in their irons without sacrificing accuracy.
Recoil™ 65 produces a medium to high ball flight.
Recoil™ 80
Designed to produce a medium trajectory with improved consistency (ie: shot dispersion) and distance control.
Recoil™ 95
Designed to produce efficient energy transfer for increased ball velocity and greater distance. 67% more efficient than steel.
Recoil™ 95 produces a medium ball flight.
Recoil™ 110
Designed for more efficient loading and unloading on partial and full shots, providing better distance and trajectory control.
Recoil™ 110 produces a medium to lower shot trajectory.
Country of Origin : Imported

Brand :

UST Mamiya
Web ID:

23UMAURCL95355GRPSHF
Specifications
| Model | Flex | Length | Weight | Torque | Tip Dia | Butt Dia | Traj |
| --- | --- | --- | --- | --- | --- | --- | --- |
| Recoil 65 | Senior | 37"-40.5" | 64g | 3.8 | .355" | .600" | Mid/High |
| Recoil 65 | Regular | 37"-40.5" | 65g | 3.8 | .355" | .600" | Mid/High |
| Recoil 80 | Regular | 37"-40.5" | 80g | 2.8-3.4 | .355" | .600" | Mid |
| Recoil 80 | Stiff | 37"-40.5" | 80g | 2.8-3.4 | .355" | .600" | Mid |
| Recoil 95 | Regular | 37"-41" | 90-96g | 2.7-4.1 | .355" | .600" | Mid |
| Recoil 95 | Stiff | 37"-41" | 90-96g | 2.7-4.1 | .355" | .600" | Mid |
| Recoil 110 | Stiff | 37"-41" | 105-111g | 2.6-3.8 | .355" | .610" | Mid |
| Recoil 110 | Extra Stiff | 37"-41" | 105-111g | 2.6-3.6 | .355" | .610" | Mid |