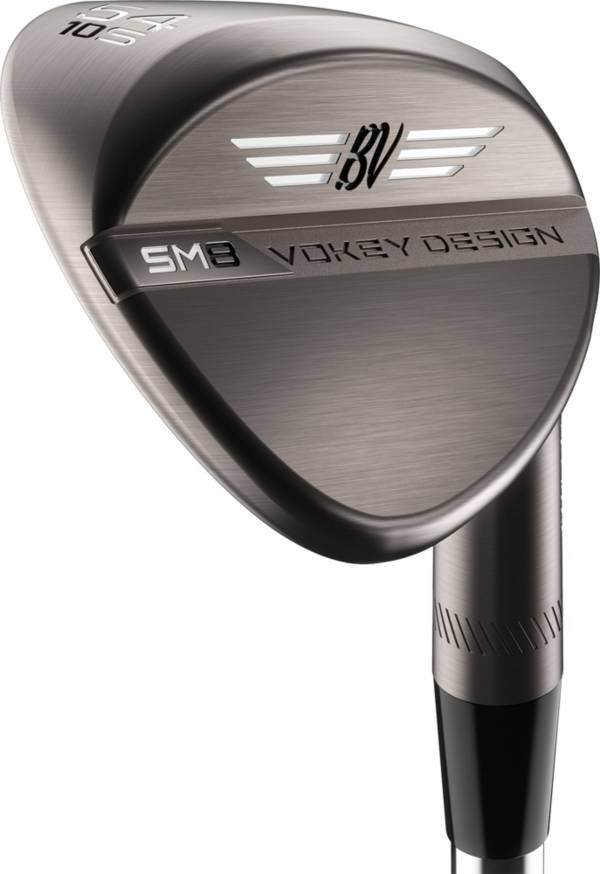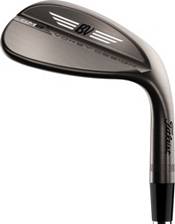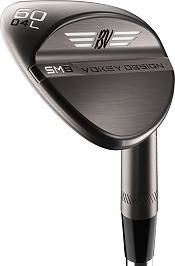 Titleist Vokey Design SM8 Wedge
Shaft:
True Temper Dynamic Gold Steel
Find your perfect grind with the Titleist Vokey Design SM8 Wedges. Bob Vokey's 6 Tour-proven sole grinds give all golfers a set of wedges fit for their swing type and course conditions. Finely-tuned Progressive Center of Gravity placement achieves improved trajectory, distance control and feel. The Spin Milled groove cutting process and 100% quality inspection prove nothing spins like a Vokey.
HIT YOUR NUMBER:
Vokey recommends 4° - 6° of loft separation between your wedges, resulting in 10-15 yard gaps
ONE GIANT SHIFT FORWARD:
The shift that will reshape your wedge game. SM8 features a center of gravity that is pushed forward from the face, through the use of high density tungsten, producing a more consistent, pure strike that helps you hit your target more often.

For golfers, this means improved feel, improved ball flight, and a club face that simply wants to square at impact for more consistent results.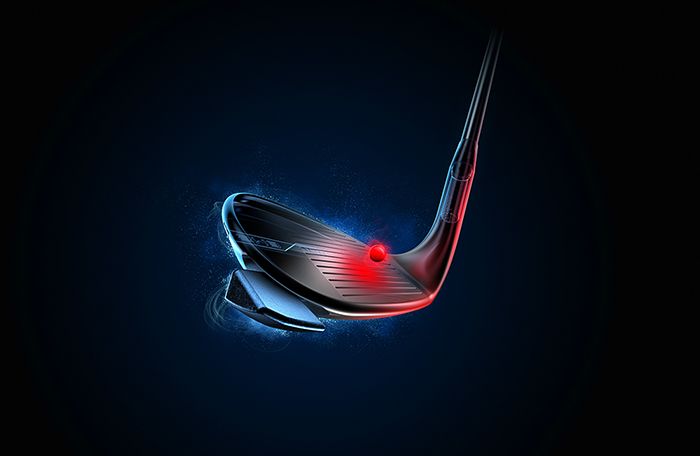 NOTHING SPINS LIKE A VOKEY:
Spin Milled grooves are designed to produce maximum spin. Every groove on every wedge is inspected to ensure it delivers the quality and precision you expect. Each wedge also receives a proprietary heat treatment that doubles the groove durability.
BOUNCE AND GRIND SELECTION:
Having different grind options in your wedge set will create more versatility and improve your shot making from various lies and turf conditions

F-Grind:

The F grind is an all-purpose grind that is particularly suited for full shots and shots hit with a square face. Ideal for players who prefer a traditional wedge sole. The F grind is the most played sand wedge on Tour.

M-Grind:

The M Grind, Vokey's favorite, is designed for players that like to rotate the club face open and closed to manufacture shots around the green. Ideal for players with a shallower, more sweeping swing type who play shots from a variety of clubface positions.

S-Grind:

The S Grind features a full sole that has been narrowed by a trailing edge grind, giving it a faster feel through the turf. This grind is best for neutral to firm conditions and for players that like to control loft with their hands ahead or behind the ball.

D-Grind:

The D grind blends versatility from a heel, toe, and trailing edge grind and forgiveness with its high measured bounce. The D Grind is ideal for players with a steeper angle of attack who play shots from a variety of clubface positions.

K-Grind:

The K Grind is the highest bounce wedge in the lineup, and is the ultimate bunker club. The K Grind is a wide, full sole wedge with enhanced camber to make it forgiving from a variety of sand and turf conditions.

L-Grind:

The L Grind is the lowest bounce option in the mix. The heel, toe, and trailing edge relief allow for maximum greenside versatility. This club is perfect for firm conditions and designed for precise players. It is ideal for players that have complete control of impact looking for maximum shot-making versatility.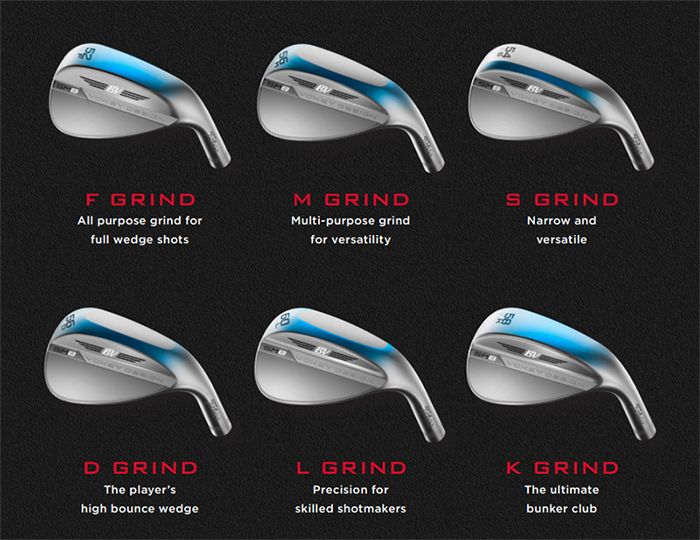 BOUNCE IS YOUR FRIEND:
Adding one high bounce and one mid bounce wedge to your set will create move versatility and improve shot making from various lies and turf conditions
High bounce options (F, D & K Grinds) are designed for soft bunker, heavy rough or soft fairway conditions and suit golfers with a neutral to steep/digger stroke type
Mid bounce options (F, M & S Grinds) are designed for low-cut fairway conditions and are suited for golfers with a neutral to steep/digger stroke type
Low bounce options (L Grind) are designed for hardpan bunker conditions and are suited for golfers with a shallow/sweeper stroke type
ADDITIONAL FEATURES:
Shaft: True Temper Dynamic Gold Steel Shaft
Grip: Golf Pride Tour Velvet Black/White Grip
Web ID:

20TTLMSM8JTBLCKRHWDG
Specifications
| Wedge Type | Model | Loft | Lie | Length | Bounce/Sole Grind | Swing Weight |
| --- | --- | --- | --- | --- | --- | --- |
| Pitching | 46° | 46° | 64° | 35.75" | 10° (F) | D3 |
| Pitching | 48° | 48° | 64° | 35.75" | 10° (F) | D3 |
| Gap | 50° | 50° | 64° | 35.50" | 8° (F) | 12° (F) | D3 |
| Gap | 52° | 52° | 64° | 35.50" | 8° (F) | 12° (F) | D3 |
| Sand | 54° | 54° | 64° | 35.25" | 10° (S) | 12° (D) | 14° (F) | D5 |
| Sand | 56° | 56° | 64° | 35.25" | 8° (M) | 10° (S) | 12° (D) | 14° (F) | D5 |
| Lob | 58° | 58° | 64° | 35.00" | 8° (M) | 10° (S) | 12° (D) | 14° (K) | D5 |
| Lob | 60° | 60° | 64° | 35.00" | 4° (L) | 8° (M) | 10° (S) | 12° (D)| 14° (K) | D5 |
| Lob | 62° | 62° | 64° | 35.00" | 8° (M) | D5 |