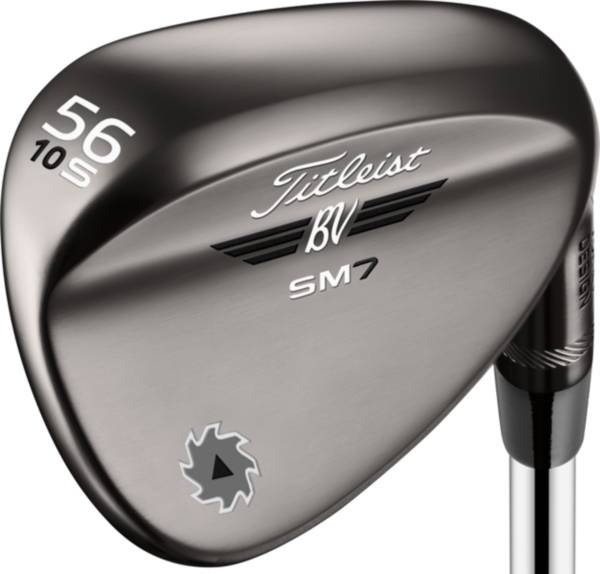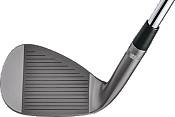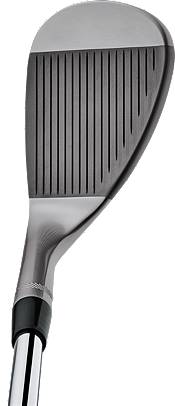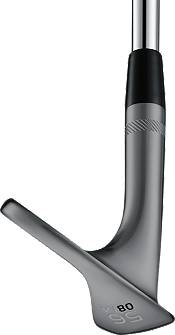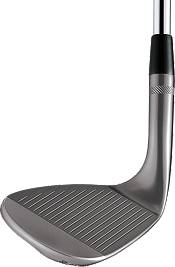 Titleist Vokey Design SM7 Wedge - Used Demo
Shaft:
True Temper Dynamic Gold Steel
Vokey Design SM7 Wedges provide all golfers the opportunity for a better short game through unmatched craftsmanship, technology and performance. Bob Vokey's 6 Tour-proven sole grinds – including the new D Grind – give all golfers a set of wedges fit for their swing type and course conditions. Finely-tuned Progressive Center of Gravity placement achieves improved trajectory, distance control and feel. The Spin Milled groove cutting process and 100% quality inspection prove nothing spins like a Vokey.
This is a used club and sold as-is
Website images do not reflect the condition of the club
Does not include headcovers, wrenches, or other fitting tools
HIT YOUR NUMBER:
Vokey recommends 4° - 6° of loft separation between your wedges, resulting in 10-15 yard gaps
Most players will benefit from carrying 4 wedges, which lead to tighter distance gaps and more full swings
BOUNCE AND GRIND SELECTION:
Having different grind options in your wedge set will create more versatility and improve your shot making from various lies and turf conditions
Bob Vokey's 6 Tour-proven sole grinds give all golfers a set of wedges fit for their swing type and course conditions

F-Grind:

Full sole designed primarily for full swings and square face shots. Due to this design, it is the only grind available in 46° - 52°, with the 54° and 56° being the most played SW on Tour.

M-Grind:

Voke's favorite, the M Grind is designed for players that like to rotate the club face open and shut to manufacture shots around the green.

S-Grind:

Design based on feedback from Steve Stricker, the S is best for square face shots with a touch more versatility than the F Grind. Simple mechanics are best with this wedge.

D-Grind:

The player's high bounce wedge. High measured bounce with the crescent shape of the M Grind for shot making versatility.

K-Grind:

The highest bounce wedge in the lineup, the K Grind is the ultimate bunker club and the most forgiving wedge in the lineup for all shots.

L-Grind:

The L Grind features a narrow crescent shape allowing maximum green side versatility, but it is the least forgiving wedge in the lineup.

BOUNCE IS YOUR FRIEND:
Adding one high bounce and one mid bounce wedge to your set will create move versatility and improve shot making from various lies and turf conditions
High bounce options (F, D & K Grinds) are designed for soft bunker, heavy rough or soft fairway conditions and suit golfers with a neutral to steep/digger stroke type
Mid bounce options (F, M & S Grinds) are designed for low-cut fairway conditions and are suited for golfers with a neutral to steep/digger stroke type
Low bounce options (L Grind) are designed for hardpan bunker conditions and are suited for golfers with a shallow/sweeper stroke type
ADDITIONAL FEATURES:
Tour-validated, expertly crafted wedges designed to offer maximized spin, control and consistency
Progressive Center of Gravity placement enables precise distance gaps and trajectory control
CG location optimized for each loft, bounce and grind for exceptional feel through the set
Spin Milled Grooves unique to each club finish to create sharpest, most consistent edges
Parallel Face Texture for more consistent edges, tighter tolerances and maximum spin
Low lofts (46° - 54°) designed with narrower, deeper grooves
Higher lofts (56° - 62°) have wider grooves across the face
Unique grooves result in superior spin and control on all shots
Shaft: True Temper Dynamic Gold Steel Shaft
Grip: Golf Pride Tour Velvet Black/White Grip
Web ID:

20TTLMSM7BSRHDMXXLSW