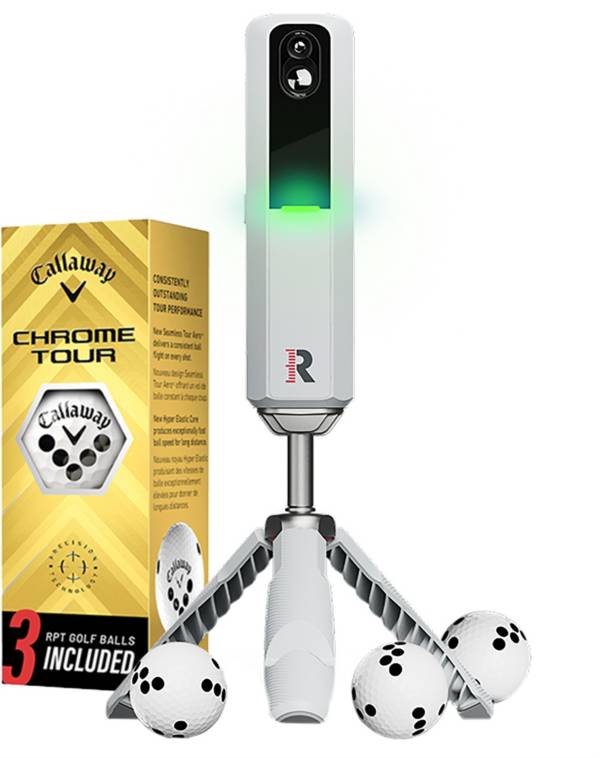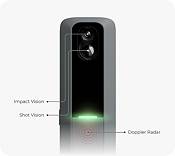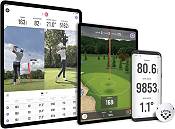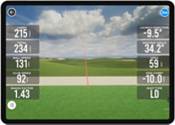 Rapsodo MLM2PRO Mobile Launch Monitor & Golf Simulator
Highlights
30K+ Simulated Golf Courses & Virtual Range
Swing Vision – Dual Swing Replay with Shot Trace
13 Core Metrics Including Measured Spin Rate and Spin Axis*
Award-Winning Rapsodo Combines
Indoor and Outdoor Use
OWN THE COURSE™
The all new MLM2PRO™ mobile launch monitor + golf simulator
Dual optical camera vision + radar processing for precision accuracy
Shot Vision and Impact Vision for multi-option swing replay
Simulation at 30,000+ golf courses
13 metrics - 6 measured metrics - including spin rate and spin axis
Rapsodo combines - 24 total shots - 2 approach targets - 1 driver target
Full functionality indoors and outdoors
Apple and Android compatible
Requires Callaway® RPT™ Chrome Soft X® Golf Balls. 3 Balls included.
2 CAMERAS. DOUBLE THE VISION.
Impact Vision: Measure the moment of truth - impact. An integrated high-speed camera captures 240 frames per second for a slow-motion view of your club path and contact point.
Shot Vision: The second integrated camera allows you to see swing videos complete with shot-tracer for visualization of ball flight. Watch your swings in slow-motion replay and immediately pair the feeling of your swing with the outcome of your shot.
SWING VISION
Dual Swing Replay: Down the line plus face on swing replay when paired with your device.
SIMULATION
Membership and greens fees included: Play 30K+ Rapsodo Courses or hit the Rapsodo Range.
SPIN
13 core metrics including measured spin rate and spin axis.
ADDITIONAL FEATURES
With more than 30,000 simulated courses, including world-renowned championship venues and a 3D range, you can up your game anytime, anywhere.
Accurately measure your spin with Rapsodo Precision Technology (RPT). The custom designed Callaway® RPT™ Chrome Soft X® Golf Balls deliver the ultimate indoor golf experience by providing spin measurements within 1% of the accuracy of high-priced launch monitors.
MLM2PRO™ stands above other launch monitors with a new form factor. The tripod and monitor add height to see more of your swing. Pack it in the included carrying case, put it in your bag, and take it with you wherever you go.
MLM2PRO™ Premium Membership:

1 Year MLM2PRO™ Premium Membership ($199 Value) included with purchase.
Membership is non-transferable, will automatically renew every 12 months and can be cancelled at any time.

Pair the MLM2PRO™ with any Android or Apple phone or tablet and get visibility into every angle of your game! MLM2PRO™ measures 13 core golf metrics including spin rate and spin axis and delivers endless in-app simulation experiences.
Web ID:

23VYXUMBLLNCHMNTRTCH