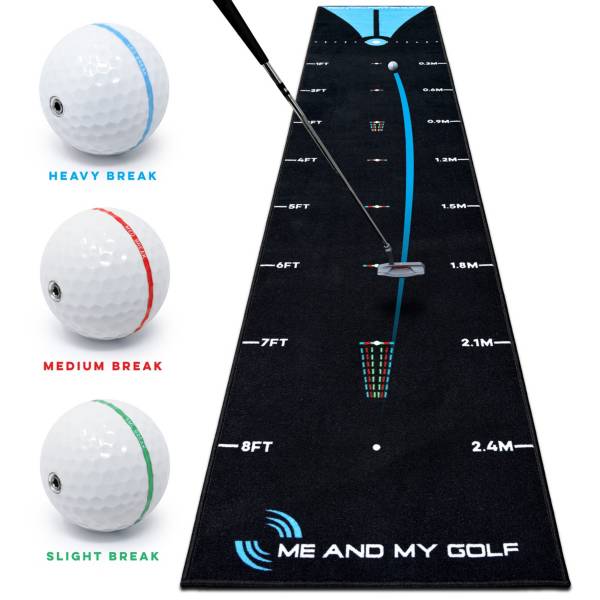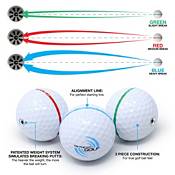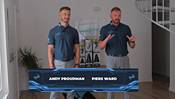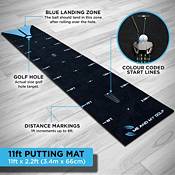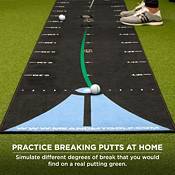 Me And My Golf Breaking Ball Putting Mat - Includes Instructional Training Videos
Highlights
Free Online Golf Lessons Included
Practice Breaking Putts At Home
Includes 11x2.2ft Mat and 3 Breaking Balls
PRACTICE BREAKING PUTTS AT HOME
Over 90% of putts are affected by the slope on the putting green. So why do we practice straight putts? Use Me And My Golf's revolutionary breaking golf balls and unique putting mat and improve your short game. Practice left and right breaking putts to improve your real-life game experience. Gain confidence out on the course by following Me And My Golf's exclusive tips and drills.
PATENTED BREAKING GOLF BALLS
Each mat comes with three Patented, color-coded, and scientifically designed weight-biased golf balls. These golf balls have been manufactured to generate a specific trajectory, simulating the different degrees of break you would find on a real putting green:

Green - Slight Break
Red - Medium Break
Blue - Heavy Break

The three different weights allow golfers to master their set-up routine, pace control, and start line to become a much more confident golfer on undulating greens.
WHAT'S INCLUDED
1 Breaking Ball Putting Mat (11 x 2.2 ft)
Protective carry case
3 Breaking Balls (slight, medium & heavy breaking)
MINI-SERIES TRAINING VIDEOS
Inside the box is a leaflet stating how to watch the training videos. Simply scan the QR code on the leaflet and should be taken to the Me and My Golf website. Either register for free or login and you'll have full access to the videos.
VIDEO 1 - Mat Setup Guide
VIDEO 2 - Putting Setup
VIDEO 3 - Smooth Putting Stroke
VIDEO 4 - Allow for the Break
VIDEO 5 - Putting Routine
VIDEO 6 - Every Putt Challenge
ABOUT ME AND MY GOLF
Piers Ward and Andy Proudman, better known as Me And My Golf, are world-leading online golf Instructors. They blend core golf instruction with challenge-based videos to create the perfect mix of information and Excitement for their audience.
"It's our personal MISSION to help golfers around the globe of all walks, play the best golf of their lives. We believe in breaking through the barriers of what's possible with anyone's golf game. Our aim is to deliver simple, yet powerful instruction & advice, so YOU can Take Charge of your game, find what REALLY works, and be the best you can possibly be."- Piers Ward and Andy Proudman.
Country of Origin : Imported

Brand :

Me and My Golf
Web ID:

22TNJUMMGBLLBRKRPTRN

SKU:

24198708