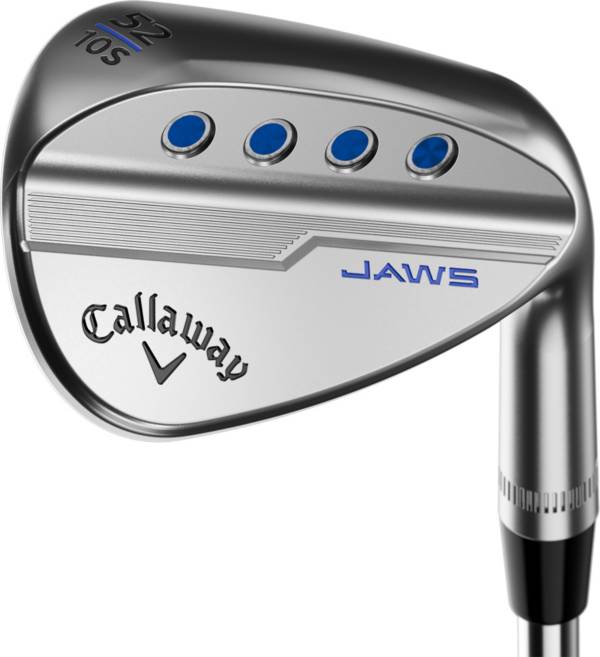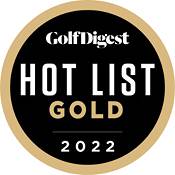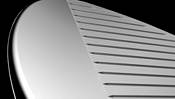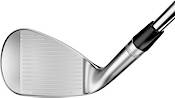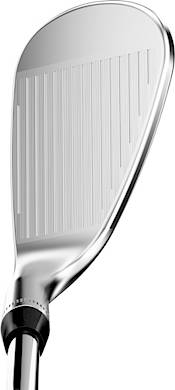 Callaway JAWS MD5 Wedge
Shaft:
Callaway Impact Steel
Highlights
2022 Golf Digest Hot List Gold Winner
The product of rigorous testing and Tour validation, Callaway JAWS MD5 Wedges set a new performance standard. Versatile bounce/sole grind combinations, including the new Low Bounce W-Grind, enable playability from the fairway, rough and sand. In addition, the JAWS groove design delivers spin and control. Loft-optimized weighting and a soft 8620 Carbon Steel construction enable uniquely satisfying feel.
More Options to Lower Your Score - Selecting Sole Grind:
JAWS MD5 Wedges are available in 5 grind options, each with generous camber from heel to toe for smooth turf interaction and soft feel
C-Grind: Increased relief, especially at the heel, making it easier to play shots with the face open. Ideal for medium to shallow attack angles and/or firm course conditions. (8° Bounce)
S-Grind: Medium-width sole with slight camber at the back and moderate heel relief to keep the leading edge low through impact, promoting solid contact on open-faced shots. (10° Bounce)
W-Grind: Sole is wider at the center and toe, and narrower at the heel, with moderate heel relief and generous front-to-back camber. That prevents digging without increasing bounce, and keeps the leading edge close to the turf at impact. Great for open-faced shots and more versatile than the previous W-Grind. (12° Bounce)
Low Bounce W-Grind:Direct result of Tour player feedback that delivers increased playability around the green while providing moderate heel relief and generous front-to-back camber. Great for playing a wider variety of greenside shots.
X-Grind: Features a narrow, high-bounce crescent sole with the low point near the front. Excellent for moderate to steep attack angles and medium-to-soft course conditions (12° Bounce)
The New Standard for Wedge Performance
Most vigorously tested and Tour-validated wedge Callaway has ever offered
Tour refined shapes, sole grinds and camber make it easier to create clean contact on tight lies for greater control
4 weight ports and milled aluminum medallions enables positioning of the CG progressively upward as loft increases for solid feel on every shot
Club head constructed of soft 8620 Carbon Steel to equip golfers with a uniquely satisfying feel
JAWS Groove Design
Groove-edge sharpness offers maximum grip and spin from all types of lies
Particularly effective from 80 yds. and in for a "one hop and stop" trajectory
Details
Developed by Roger Cleveland and Callaway R&D, with heavy influence by Tour-pro input
Total performance wedge with premium shape, striking finish, outstanding feel, unique versatility and exceptional spin
Shaft: True Temper Tour Issue 115 Steel Shaft/Project Catalyst 80 Graphite Shaft
Grip: Lamkin UTX Blue/Black Grip
Web ID:

19CWYMMD5JWSCHRMXWDG
Specifications
| Model | Loft | Lie | Length | Bounce/Grind | Swing Weight |
| --- | --- | --- | --- | --- | --- |
| 46° | 46° | 64° | 35.75" | 10° (S) | D3 (STL) | D2 (GRH) |
| 48° | 48° | 64° | 35.75" | 10° (S) | D3 (STL) | D2 (GRH) |
| 50° | 50° | 64° | 35.50" | 10° (S) | 12° (W) | D3 (STL) | D2 (GRH) |
| 52° | 52° | 64° | 35.50" | 10° (S) | 12° (W) | D3 (STL) | D2 (GRH) |
| 54° | 54° | 64° | 35.25" | 8° (C) | 10° (S) | 12° (W) | D4 (STL) | D3 (GRH) |
| 56° | 56° | 64° | 35.25" | 8° (C) | 10° (S) | 12° (W) | D4 (STL) | D3 (GRH) |
| 58° | 58° | 64° | 35.00" | 8° (C, W) | 10° (S) | 12° (W, X) | D4 (STL) | D3 (GRH) |
| 60° | 60° | 64° | 35.00" | 8° (C, W) | 10° (S) | 12° (W, X) | D4 (STL) | D3 (GRH) |
| 64° | 64° | 64° | 35.00" | 10° (S) | D4 (STL) | D3 (GRH) |